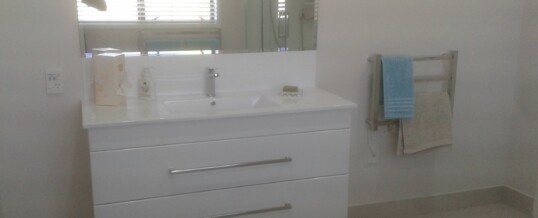 Communication is key for this North Shore bathroom renovation
Bev had been thinking about renovating her bathroom for quite some time and was not sure how to approach the task.
As she was walking with her daughter in her neighbourhood, they came across a Recreationz Bathroom Renovators sign which was erected outside a home where the Recreationz team was renovating a neighbour's bathroom.
Bev gave the Recreationz team a call to come and talk with her about the bathroom renovation in ...
Read More →
Share