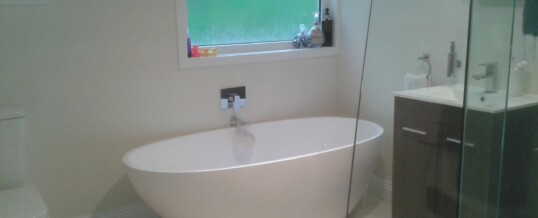 Great North Shore Bathroom Revovation!
We recently worked with our clients to make good a bathroom disaster. And in their own words, this is their story.
"Much to our horror, we found a random leak in our bathroom, the source of which we couldn't identify, but our walls were suddenly peeling off like sodden newspaper, we needed help fast!  I found Recreationz through the Neighbourly website and we have had an excellent experience with Jason and his team from first ...
Read More →
Share